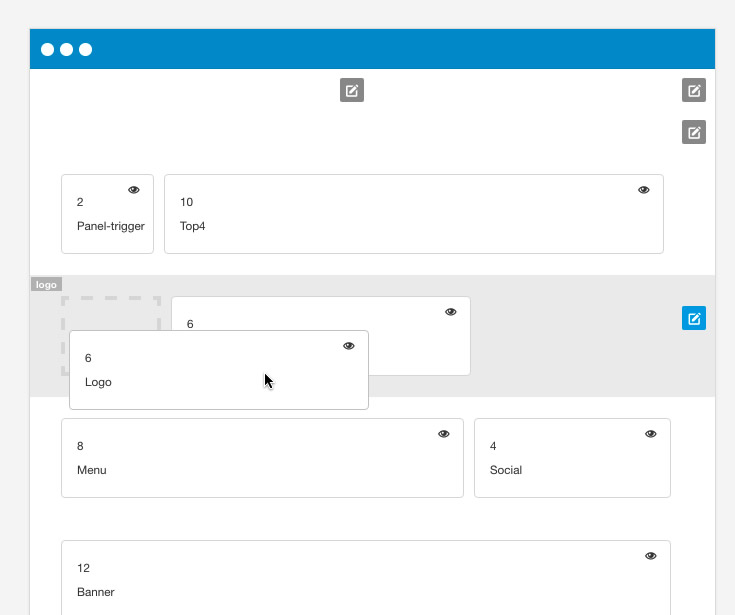 Zen Grid Framework V5 (ZGF5) themes come with a new and enhanced layout tool, that breaks open the previous paradigm of restrictive control over module positions. ZGF5 themes make it possible for you to drag and drop a module position into any row in the template or simply reorder the module position in it's given row.
Want to put the menu above the logo? Sure we can do that.
Or how about the menu below the logo and swap the logo and search module positions.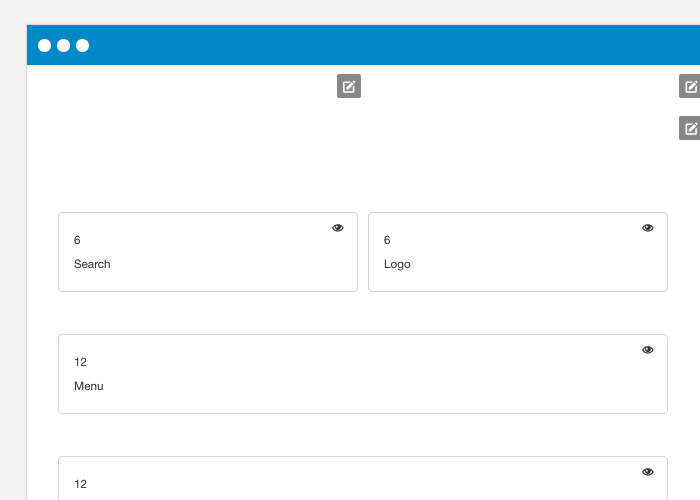 No more messy overrides. Just simply drag a module to a new position and save.
Easily set module widths
In addition to being able to drag and drop positions you can easily adjust the width of each position by dragging the module to increase or decrease it's size.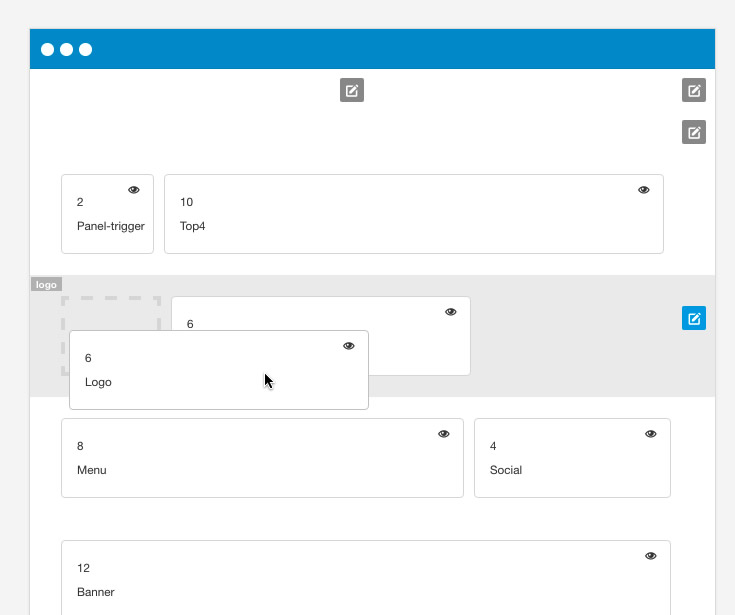 Mobile Detect Library
The template also features the possibility to use the Mobile Detect PHP library which is a blazingly fast library for determining whether or not to display content on a given tablet or mobile device. The Mobile detect library checks your layout tool settings and uses them to determine whether or not to load a row of content. Using the mobile detect library can significantly speed up your site's performance for mobile devices.